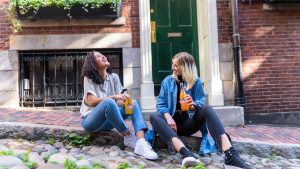 If you are considering an abortion procedure, you should take several important health screenings to protect your health and proceed with confidence. Read this article for recommended best steps to take before an abortion.
1. Lab-Quality Pregnancy Testing
Taking a lab-quality pregnancy test is the first step before anything else. Instead of relying on common pregnancy symptoms, verifying your pregnancy with a pregnancy test is essential to knowing how to proceed. 
At Hope First, we provide free lab-quality urine pregnancy testing that shows quick results. We can also help you calculate the best time to take the test based on your last missed period.
2. Ultrasound
An ultrasound is one of the most critical health screenings you can take if you suspect you are pregnant. This scan can provide you with the pregnancy's age, viability, and location.
This information is vital because the age of the pregnancy can affect your eligibility for a medication abortion (which is FDA-approved up to 70 days of gestational age of the pregnancy). 
The viability of the pregnancy will determine whether or not you've miscarried. According to the National Library of Medicine, "It is estimated that as many as 26% of all pregnancies end in miscarriage." Confirming your pregnancy's status will help you know whether you're still eligible for an abortion procedure. 
Additionally, an ultrasound gives you the location of the pregnancy, so you know whether or not it is ectopic. An ectopic pregnancy is outside the uterus, usually in the fallopian tube, and can rupture if not treated in time. 
An ectopic pregnancy is not eligible for an abortion procedure. It's a non-viable pregnancy that requires a different treatment method.
3. STD Testing
It is possible to be infected by an STD but not display symptoms, so getting tested is a beneficial health screening. If you have an untreated STD and undergo an elective abortion, this could increase your risk for complications. 
At Hope First, we offer no-cost STD information and can provide referrals if you need STD testing and treatment.
Next Steps
It's normal to feel like you have the weight of the world on your shoulders as you navigate this journey and decide what is best for you and your future. 
At our center, we are here to help you feel supported through no-cost pregnancy services such as complimentary ultrasounds and options consultations. Contact us today to schedule your appointment! We are here for you.