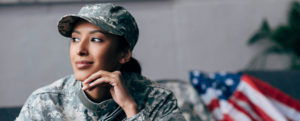 Seeing a positive pregnancy test when you are not trying to get pregnant can lead you to feel a variety of emotions, ranging from anxiety to a sense of urgency.
As you are evaluating your options, it's important to give yourself room to breathe. You do not have to find the solution or share the news with anyone right away. It's okay to move at your own pace.
If you've narrowed your options to abortion or adoption, read this blog to learn more about the possible impact of each option.
What Do I Need to Know About Abortion?
Understand the risks associated with each abortion procedure type as well as some of the financial and psychological impacts that abortion can have.
Surgical Abortion Risks
Anyone who is considering a medical procedure deserves to know if there is any type of risk, no matter how small. 
The Mayo Clinic lists the following as potential risks of a dilation and curettage surgical abortion:

Perforation of the uterus

Damage to the cervix

Infection

Scar tissue on the uterine wall
Medical Abortion Risks
Medical abortion is FDA-approved for pregnancies under 10 weeks along. There are some potential risks to be aware of as well. The Mayo Clinic lists the following: 
Incomplete abortion, which may need to be followed by surgical abortion

An ongoing unwanted pregnancy if the procedure doesn't work

Heavy and prolonged bleeding

Infection

Fever

Digestive system discomfort
Psychological Impacts of Abortion
There is no definite predictor of how abortion will affect each woman, but there are multiple studies that highlight a correlation between abortion and negative mental health impacts.
In a study that included data from about 164,000 women who underwent an abortion, analysts discovered an 81% increased risk of mental health problems, and nearly 10% of the incidents of mental health problems were shown to be directly attributed to abortion.
Possible symptoms can include: 
Mental health is often an underrepresented part of the conversation, so it's important to consider your mental health in the equation as you make your decision. 
Abortion Expenses
Abortion costs can vary depending on the type of procedure as well as whether or not you have insurance. Without insurance, a medication abortion can cost up to $500 and a surgical abortion can range depending on how far along you are and the type of procedure. The average cost for a 20-week surgical abortion is about $1,195.
What Do I Need to Know About Adoption?
If you're considering the option of adoption, it's helpful to understand the various types as you are making your decision. 
There are three kinds of adoption: 
1. Open Adoption
Most adoptions are open adoptions. This type of adoption sets the terms for an active relationship with the child and adoptive family.
2. Closed Adoption
This is the most private type of adoption. It prevents any details about you from being shared with the child or adoptive family.
3. Semi-Open Adoption
In this type of adoption, you communicate through the adoption agency of your choice to the adoptive parents.

With adoption, you are in control of which option works best for you and set the terms. You can look through profiles of adoptive families and choose the one you think would be best.
Psychological Impacts of Adoption
Just as with abortion, there is no guarantee of the emotional or psychological impact that adoption may have on you. Some people who choose an open adoption benefit from this active relationship. However, it is important to be aware that adoption can be a hard choice.
Some women have reported feelings of grief or loss. If you choose to give birth, there is the possibility of postpartum depression as well.
Adoption Expenses
Making an adoption plan does not cost the birth mother. In many cases, if you choose this option, your pregnancy-related costs can be covered. 
Schedule an Appointment
You may feel like you have a deeper understanding of your options, but we are available if you want to talk about them and process your emotions.
At our center, we offer no-cost consultations where you can discuss your options in a confidential, compassionate environment. We also offer no-cost pregnancy services regardless of your insurance status.
You shouldn't have to walk this journey alone. We are here to support you. Contact us today to schedule your confidential appointment!