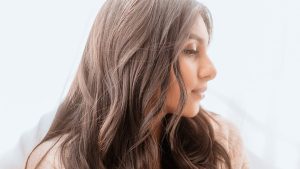 Ordering abortion pills for at-home use can seem appealing due to their privacy and convenience. However, it is critical to understand that this option may not be suitable or safe for all individuals, depending on specific health conditions. Choosing to self-manage an abortion at home also means missing important health screenings and follow-up care. 
The abortion pill can be used for up to 10 weeks (70 days) of pregnancy, and the regimen consists of two different drugs. Keep reading to learn more about the process and how to know if you qualify.
Ordering Online Skips Important Health Screenings
Obtaining abortion pills through a virtual telehealth appointment alone forfeits critical health screenings, such as an ultrasound. An ultrasound is important for the following reasons:
Confirm pregnancy duration within 70 days for medication abortion eligibility.        

Detects complications like ectopic pregnancy, which require emergency treatment and cannot be managed with abortion pills.

Locate the pregnancy in the uterus. Pregnancies outside the uterus need different treatment than abortion pills.us will not pass from taking the abortion pills and requires different treatment
You May Not Qualify for the Abortion Pill
According to the Mayo Clinic, some of these conditions may eliminate your ability to use the abortion pill: 
Your pregnancy is too far along

You have an intrauterine device (IUD)

You have an ectopic pregnancy (pregnancy is located outside the uterus)

Certain medical conditions include bleeding disorders, heart or blood vessel diseases, uncontrolled seizures, etc.

Take a blood thinner or certain steroid medications

Can't make follow-up visits to your doctor
The Abortion Pill Comes with Risks
The Mayo Clinic lists the following risks of a medical abortion:
An ongoing unwanted pregnancy if the procedure doesn't work

Heavy and prolonged bleeding

Infection

Fever

Digestive system discomfort
It also comes with the possibility of an incomplete abortion, which would require a surgical intervention. 
Next Steps
Your health matters. To confirm the dating of your pregnancy, do a health screening, and know for sure if you qualify before ordering the abortion pill online, contact Hope First for a no-cost ultrasound. 
Our medical team is here to inform and empower you to confidently decide. Contact us today!